5 tags
Racing the Planet: Iceland 2013 Course Information
Only 116 days to go until our Iceland adventure gets underway, the organisers of the race - Racing The Planet have just sent all of the competitors an overview of the course, which you can read below. By the look of it there's going to be some long days running along the wet and dry sand, can't say I'm looking forward to that, but the scenery should be stunning, and that I...
3 tags
3 tags
4 tags
3 tags
8 tags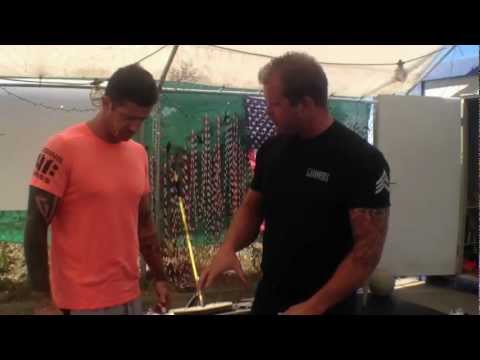 7 tags
Make your own energy bar
We've tried a lot of energy bars during our time running, ranging from the well known like Clif Bars and PowerBars to some more locally made bars like Raw Bite. Each of them have their special ingredients and small differences i.e. Organic etc.  However, YouBar's and Element Bars bar's like it allow you to optimise your calorie, energy and protein requirements for the...
2 tags
4 tags
Next Stage Race: Bhutan 2013 - The Lost Secret →
So once again, racing season is about to get under way so it's time to start booking in some races for 2013 which are somewhat off the beaten track. The first race that we've entered is the Bhutan 2013 - The Last Secret as the first ever participants in this inaugural race. The race, held at the beginning of June, consists of 6 stages and will total 200km in total distance, covering...
2 tags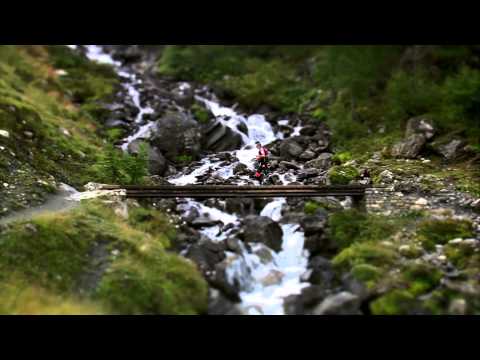 3 tags
3 tags
My new toy! →
Just received the new Suunto Ambit - GPS watch w/HR, now I can't wait to take it for a spin tomorrow morning! 
3 tags
My favorite post run (dairy free) smoothie
As most of my training is done in the morning, one of my favorite post run / workout smoothies is made with dates, cocoa, bananas and some other goodies. What you need: 1 teaspoon of cocoa powder 2 teaspoons of chia seed (optional) 1 handfull of almonds 1 cup of rolled oats 500ml of water  2 frozen bananas 1 cup of frozen berries i.e. strawberries, rasberries 1 cup of seeded dates Add...
1 tag
1 tag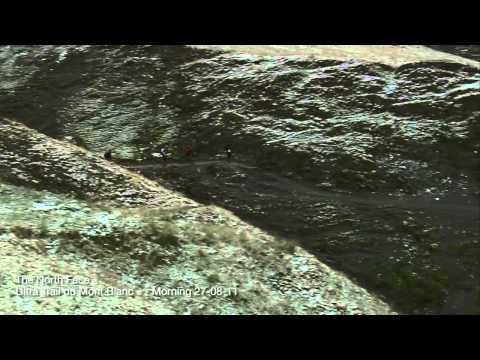 "If you have a body, you are an athlete - NIKE"
– Read more: http://www.dailymail.co.uk/sciencetech/article-2095779/Nike-FuelBand-How-sport-giant-changed-game-everyday-man.html#ixzz1yYvZNlov
2 tags
Foot strike and barefoot running. →
kilakoo: this website is really informative, for all the runners and useful for non-runners too. feet are awesome things, they carry us everywhere, we should take better care of them.
3 tags
3 tags
Quest for the Lost Soul: Kilian Jornet →
albertarunner: Seriously love this guy. Fast becoming a fave. I love that bit in this quote "We run because we are in the mountains, and when you're in the mountains, you feel that the mountain is strong, that the mountain is moving and that the mountain has a spirit." Actually I love the whole quote, but…
4 tags
5 tags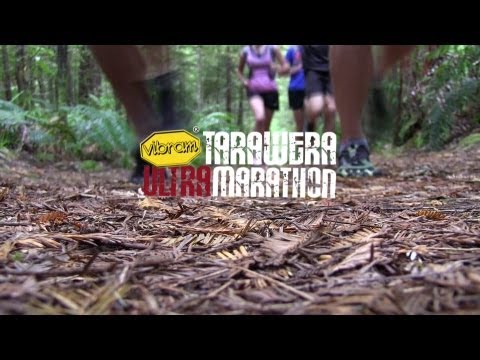 2 tags
Stage - 6 - The final walk into Petra
250 km done!!! We made it, in one piece and with grins from ear to ear, despite some sore feet and blisters, and it felt GOOOOD! So after the long stage of the race, we had a rest day or at least for those of us that managed to finish in the evening of the stage. The last stage consisted of a Fun Run, meaning that all places were fixed and there was no timing of the stage, which allowed...
Stage 5: The long march on the Turkish road
We made it! The long run (+walk) of 86.7 km is over and we are now only a few kilometers from Petra. To be honest with you, it was a day in hell, but it was a very beautiful hell! We started out by running 20 km through canyons which was an absolutely gorgeous start to the day. With a start at 7 am it also meant that the temperatures were still at a decent level. However, pretty much...
Stage 4: Camel racing in Twaissah to the Rock...
Stage 4 done! Now 'only' the long stage of 90 km left, then a rest day and to finish off a short 5.6 km run on Saturday into Petra! Tomorrow will definitely be very hard and to honest, I am not sure how I am going to get through it. As you might already have realized by our previous updates, it is an extremely hard race and I can't imagine doing any more than the...
Stage 3 - Camel Racing in Twaissah
Stage 3 - Done This was a pretty nice stage scenery wise, sand wise there was a LOT again. Although now I must admit that I'm starting to get used to running on the sand and possibly getting good at it, or so we choose to think anyway. I managed to pull off a 5th place in todays stage, coming in just over 4 hours. Zenia was a little slower today, coming in just over 6 hours as her injured...
Stage 2 - Wadi Rum rock formations
Well we made it through stage 2! Yay! The weather today on Stage 2 was pretty nice as there was cloud cover for most of the morning, which meant that the temperature was kept to the low 30's for most of the race. In terms of where we finished, I came in around 4.41 minutes and Zenia arrived 40 minutes later with no major problems with her leg which is great. I managed to get through...
1 tag
Well that was the hardest 40km I/We have ever run.
So, after the rest of the tent decided to get up at 5am so did we. After packing up, getting our gear sorted and downing an energy bar it was time for the morning briefing - Sand, hot, sand, hot with some more sand! And away we went, the views were pretty spectatular but you'll have to wait to see the pictures. Although, it was a little tough to notice the view for all the sand that we were...
4 tags
The day before....
So the time has come to muster all of our nerves, doubts and fears and get ready to jump into the unknown. We've finished the race briefings and our equipment is some of the lightest on the course - Zenia's pack weighs 6.5 kilos (less water) with mine not far behind. Lets hope we didn't forget anything! The competitors look pretty fit and fierce-some, but at this point in time...
8 tags
Gear tips for an ultra-marathon stage race
Last Sunday we met up with Jacob Juul Hastrup, who's run 20+ stage races and got a whole heap of tips for running ultra-marathon stage races. Following are some of the tips that Jacob shared with us. Packing Place sleeping mat at bottom of pack - flat against your back Food to lie flat on top of sleeping mat Sleeping bag inside a plastic bag (keeps it dry from water / sweat) Food /...
dreambyte asked: I just stumbled upon your blog, and I just want to say that I love it :) Good luck on your running endeavors and thanks for the inspiration and useful info :)
4 tags
Part 1: Is Running Good For You?
I'm a relative newbie to the world of long distance running, I recently completed my first Marathon in 2008 and have since completed several others before entering my first ultra-marathon last year. Marathons have increasingly become more popular over the last decade and now they seem a "relatively" common feat, which means that those with a little fuel in their belly, start looking for other...
4 tags
3 tags
What's better Running or Dieting?
Apparently, according to a new study from the University of Copenhagen, people who exercise, can both lose weight and become healthier than those people who only diet as a way to lose weight.  Brought to our attention by journalist Rasmus Palludan of the Danish newspaper Berlingske, the article refers to a research team from the University of Copenhagen that set out to investigate the effects...
3 tags
Tip of the week - How to find cheap race entry...
This weeks tip's inspired by a post of Dean Karnazes, endurance athlete and author, who blogs about ultra running, life, and the human spirit:  The entry cost of Adventure races, Marathons and Ultra-Marathons isn't getting any cheaper and judging by the chunk of money missing from my bank account our upcoming Racing the Planet race in Jordan is no exception. However, for those of you...
2 tags
2 tags
3 tags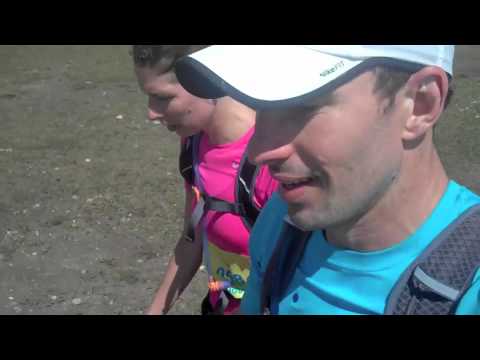 2 tags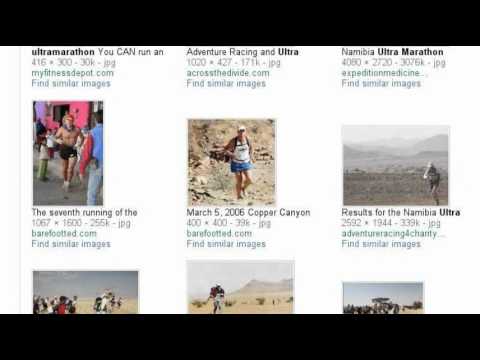 3 tags